Last-Minute Stocking-Stuffer Book Signing
December 18, 2015 @ 2:00 pm – 4:00 pm
Free
Looking for last-minute stocking-stuffers? Hoping to interest your young people in local history this holiday season?
Join LancasterHistory.org for a holiday book signing event featuring works of local historical appeal by local authors on Friday, December 18, 2015 from 2-4pm.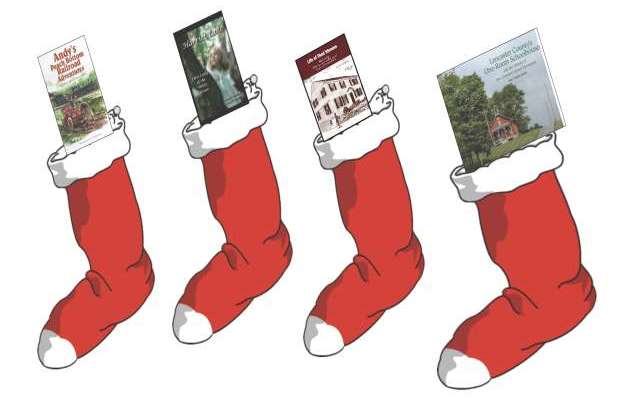 Books such as:
Andy's Peach Bottom Railroad Adventures by Mary Louise Boomsma
Harriet Lane: First Lady of the White House by Sandie Munro and Ginger Shelley
Life of Thad Stevens: What Part of "All Men Are Created Equal" Do You Not Understand? by Kathy Brabson
Lancaster County's One-Room Schoolhouses and the History of the Common School Movement by Mary Virginia Shelley
Chat with authors about the historic significance of the topics and get advice on the suggested ages of readers. The above books will be available for purchase from The Museum Store at LancasterHistory.org (230 N. President Avenue) at a 20% discount this day only. Light refreshments available.
For questions about this event, please contact Peggy Raftovich at 717-392-4633 ext. 121 or peggy.raftovich@lancasterhistory.org.